APOLEN Business Energetics was founded by Martin Apolen in 2018 with the aim of promoting harmony among people. Harmony serves as the basis of a successful and happy life, both in the private and in the professional environment. This not only contributes to an increase in the quality of life, but also to the full development of one's own potential.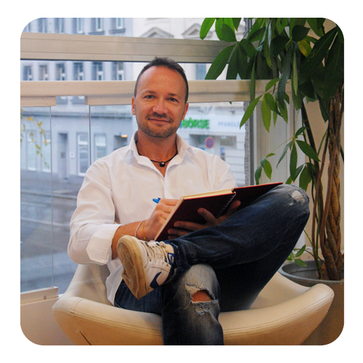 Martin Apolen (born in 1974) has degrees in Metaphysics from Vienna, Kuala Lumpur and in Slovakia. He brings many years of experience from the Far East, with a focus on feng shui, qigong, kung-fu and Chinese medicine. Coupled with his successful business activities, he offers fascinating methods and solutions in Business Energetics that have benefited his clients for many years.
Whether you are running a business, wanting to live a happy and healthy life as an individual or seeking a successful career, APOLEN Business Energetics offers its clients tailor-made solutions - from small to large projects - with the utmost discretion.